More Website Templates @ TemplateMonster.com - April 21, 2014!
News
Course parameters
Here you find
course lengths and climbs
, look what is waiting for you.
Basic information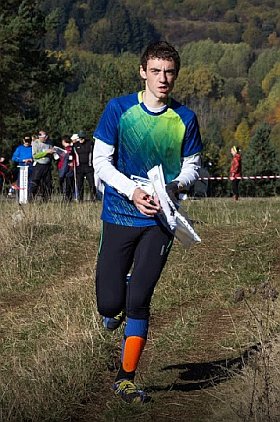 The Slovak Championship in the Orienteering Sprint Relays
and also the Inov-8 Cup 2017 on a middle distance will take place in the weekend of 14. - 15. October 2017 in Kremnica - city in the heart of Slovakia. In addition to the championship titles, runners, elite categories will also compete for the Jeleni paroh (deer antler) and Kravsky roh (cow horn) trophies. The race is organized by ŠK Sandberg club.
On Saturday the middle course in a hilly, mixed trees forest of varying density with a wide network of paths and with remainings of the former mining activities. You will see a variety of heaps and dump, pings, rows, dropped mines, entrances to mines, drainage rigs. Many rocks and boulders. Map will be at a scale of 1: 7,500 and its authors are E. Cigos, Z. Lenhart and P. Glončák. The map is enlarged with the new territory. Its state is summer 2017.

On Sunday, you will run the Sprint Relays in the city terrain, which includes the historic city center, gardens and parks, streets with family houses and a settlement. Terrain is significantly hilly. Authors of the ISSOM 1: 5000 maps are M. Jonas, R. Jonas, M. Urban, M. Urban ml. Status: summer 2015. Update 2017.
Important dates
Deadline: Oct 6th, 2017
Late registration only up to the number of spare maps.
Oct 14th, 2017 Middle
On Saturday the middle run in the woods northern of the city Kremnica in the historical mining area with many holes, stones, rocks, caves and paddles.
Oct 15th, 2017 Sprint Relays
On Sunday the Sprint Relays in thu historical city center of Kremnica. Sprint relays are run by teams of man + woman, 2 legs each.
Kremnica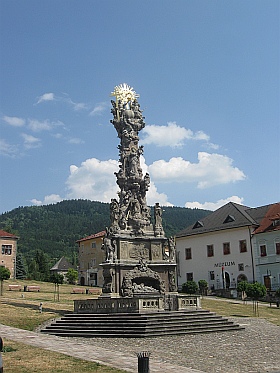 Kremnica
is one of the medieval cities standing in the time of its glory in the center of attention of the sovereigns. Many of them sought to conquer it and get it for themslf. The main reason of their interest were the rich gold mines. Gold and silver have been mining in Kremnica and its surroundings since the 10th century.
On November 17, 1328, the King of Hungary, Charles Robert of Anjou, gave the village of Cremnychbanya the privileges of the free royal mining and mining town. At the same time, he founded a mint that has produced an enormous number of gold and silver coins during its existence. Golden coins of Kremnica - florins, were the most valuable and used coins in Europe. The Kremnica Mint is one of the oldest companies of its kind in the world and is one of the few that has been operating continuously since 1328.
(Source: Wikipedia)
Terrain